Causeway Capital Management LLC awarded one of P&I's best places to work
Causeway is delighted that Pensions & Investments newspaper has recognized our culture of collaboration, commitment, and inclusion.
READ MORE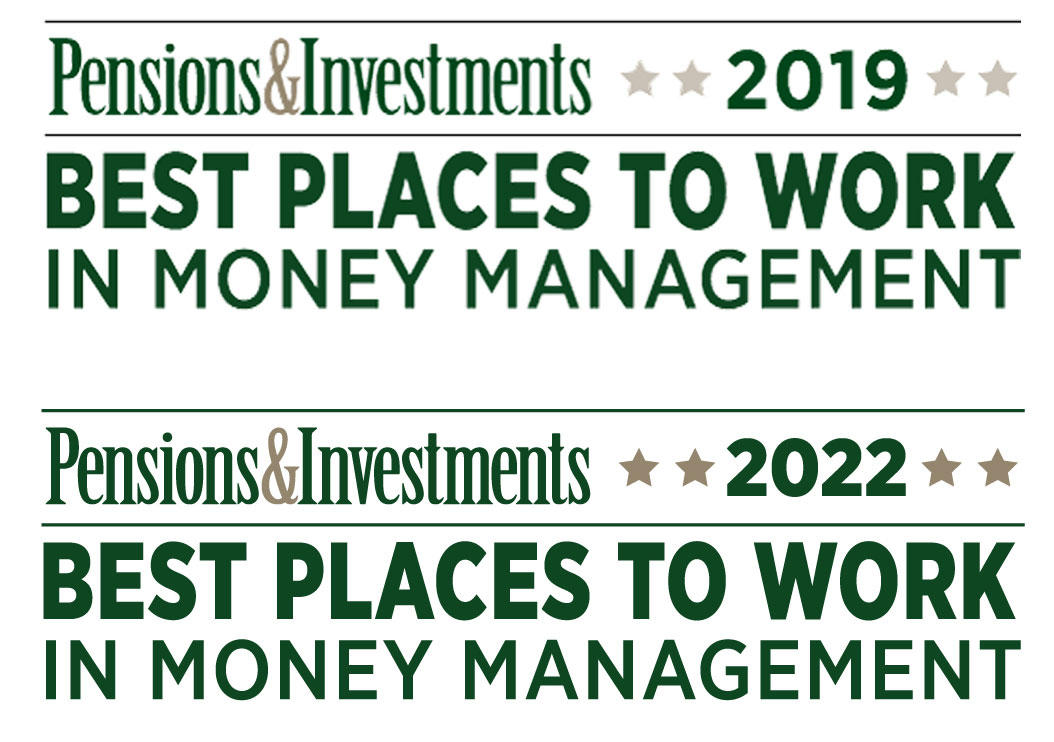 6%*
low annual personnel turnover
*Annualized since inception
Meet Keisha Moore
Director of Operations
Joined Causeway at inception (2001)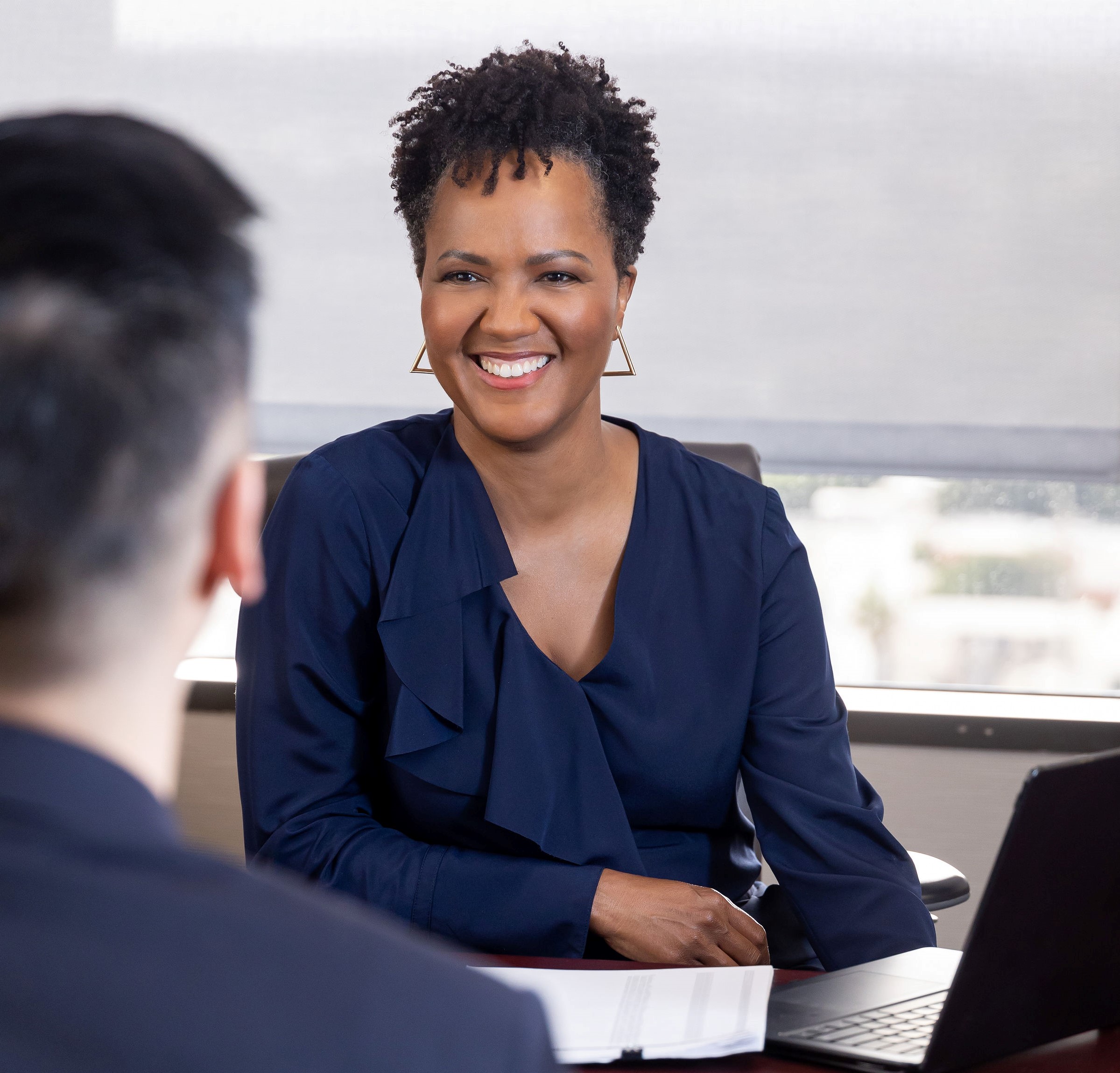 "There's a lot of autonomy here. When I put together a new project plan the reception is, 'Okay, go for it.' I try to be the same way with my team. I look forward to hearing their really great ideas and telling them to go try them."
Read about Keisha's experience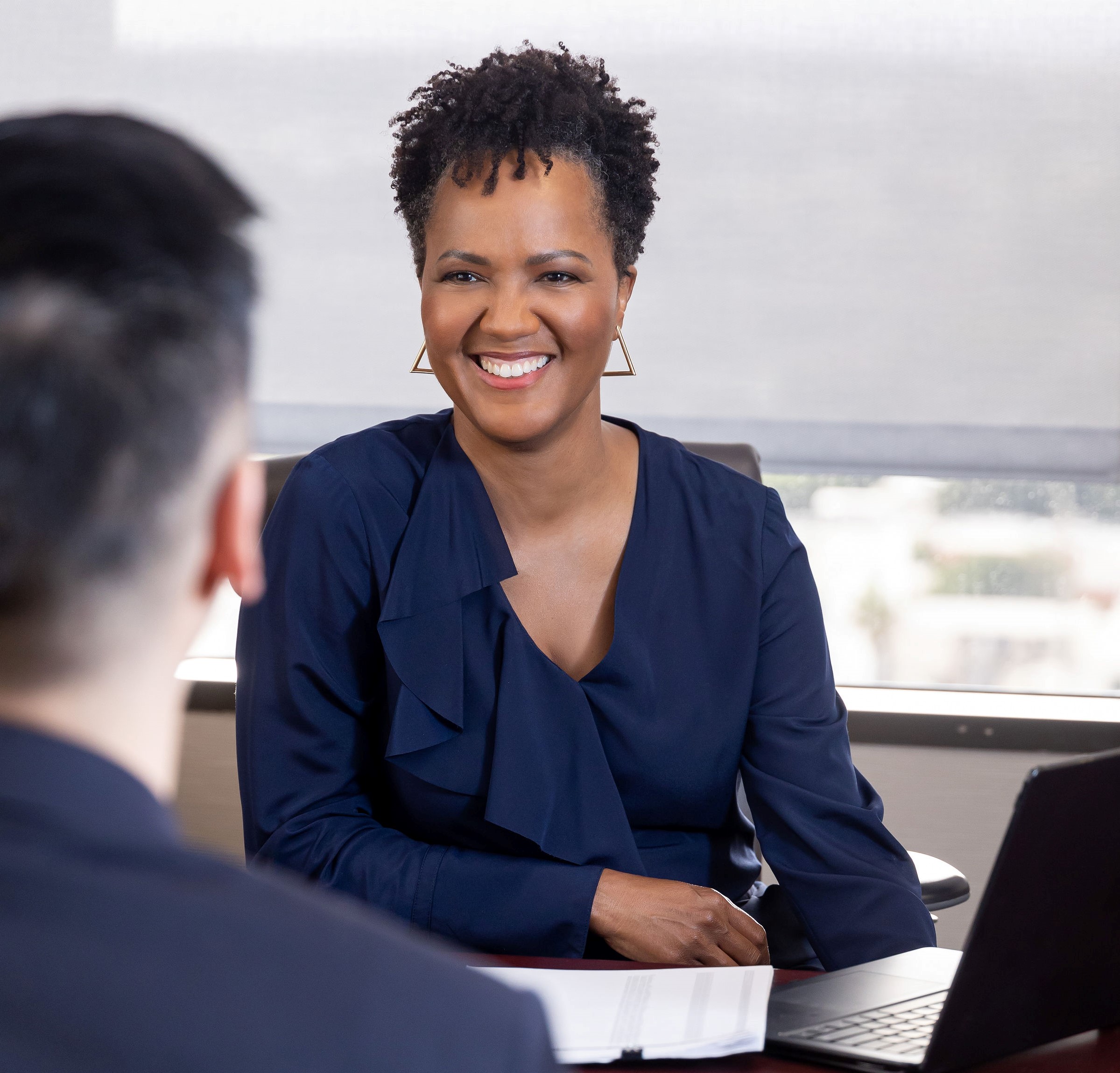 Meet Pete Petersen
Chief Technology Officer,
Chief Cybersecurity Officer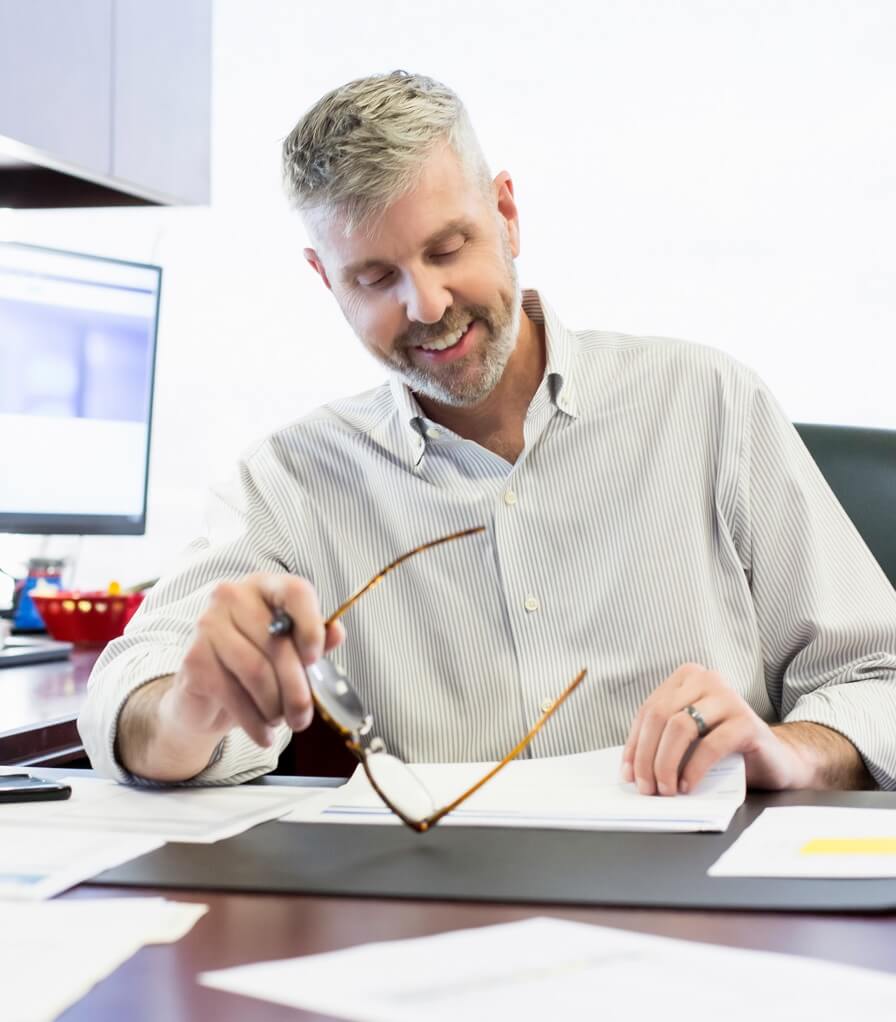 "I come from a big organization background — 20,000+ employees. I wanted to apply what I learned there at a much smaller scale. Our success over the years has given us a visceral belief that what we set our minds to, as a firm, we'll achieve."
Read about Pete's experience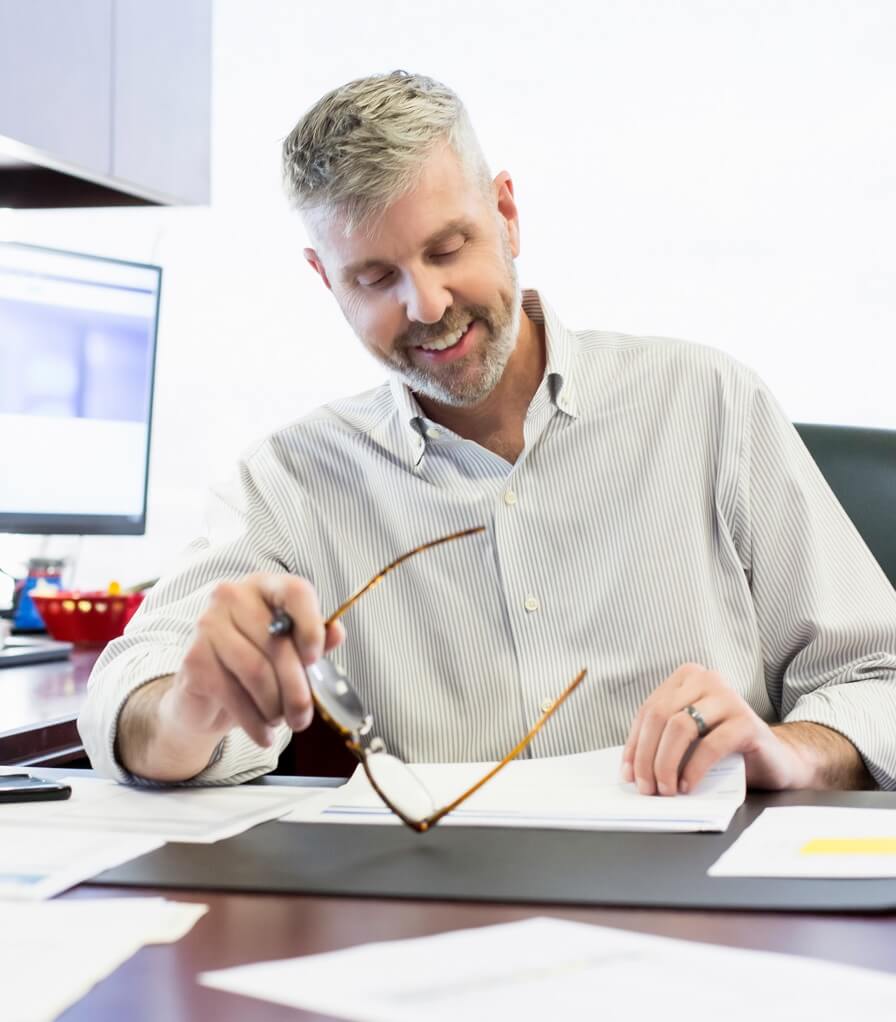 Keisha Moore
Director of Operations
Pete Petersen
Chief Technology Officer,
Chief Cybersecurity Officer
Ms. Moore is director of operations at Causeway and has been with the firm since its inception in June 2001. Ms. Moore manages the back office at Causeway whose responsibilities include trade settlement, portfolio accounting and pricing, performance measurement, corporate actions and proxy voting.
From 1997 to 2001, Ms. Moore was an operations and performance specialist for the Hotchkis and Wiley division of Merrill Lynch Investment Managers (HW-MLIM). She was responsible for global trade settlements, performance measurement and securities pricing.
Ms. Moore earned an MBA from the Marshall School of Business at the University of Southern California. She earned her BS, in mathematics from the University of California, Los Angeles. Ms. Moore currently serves as the head of our diversity & inclusion task force focused on bringing awareness to unconscious racial, cultural and gender biases, improving Causeway's efforts to recruit and retain underrepresented individuals, and expanding community outreach to promote financial literacy to youth in undeserved and underrepresented communities.
Mr. Petersen is the Chief Technology Officer and the Chief Cybersecurity Officer at Causeway Capital Management LLC and has been with the firm since its inception in June 2001.
From 1997 to 2001, Mr. Petersen was the Senior Engineer at the Hotchkis & Wiley division of Merrill Lynch Investment Managers (HW-MLIM) where he was responsible for managing data center operations and overall infrastructure. Prior to that, Mr. Petersen held various development and engineering roles at technology firms in Silicon Valley including Applied Materials, Oracle, Sun Microsystems, and SCO Unix.
He holds executive certificates from Johns Hopkins in Data Science, from MIT in Artificial Intelligence Strategy, and from Pepperdine in Financial Technology. Additionally, Mr. Petersen has completed the CTO program at Wharton and the Business Analytics Program at Harvard. He studied philosophy at North Carolina Wesleyan University and holds professional certificates from Microsoft, CISCO, Oracle, IBM, and 3Com.
Our values
Client focus
We are responsible for putting our clients' needs above all others. We are accountable for exceeding our clients' expectations.
Respect for fellow employees
We are responsible for fostering a work environment that encourages independent thinking, camaraderie and enthusiasm, and embraces diversity. We are accountable for the career growth and development of each of our employees.
Pride of ownership
As owners, we are responsible for committing the highest level of dedication to our profession. We are solely accountable for the direction and public perception of the firm.
Commitment to family
We are responsible for our employees maintaining a healthy balance between work and family. We are accountable to our employees' families.
Given our commitment to the well-being of our employees and their families, Causeway offers full-time employees a comprehensive array of attractive benefits, including 100% healthcare coverage, 401(k) with 100% matching, and opportunities for employees to participate in local sporting events, concerts and theatrical performances.
See open positions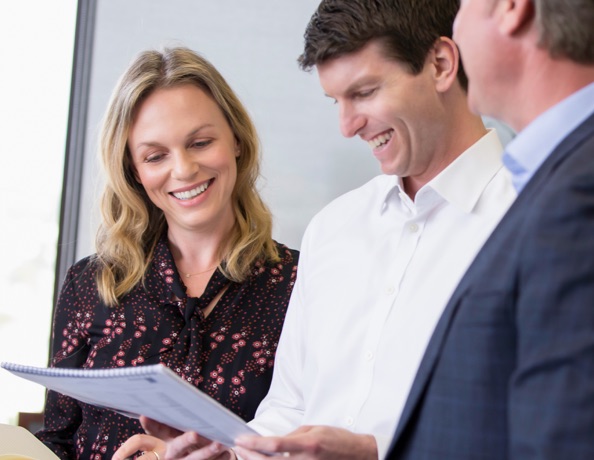 Our equal employment opportunity policy
In order to provide equal employment and advancement opportunities to all individuals, employment decisions at Causeway will be based on merit, qualifications, and abilities without regard to an individual's protected characteristics.  Causeway does not discriminate in employment opportunities or practices on the basis of race, religious creed, color, national origin, ancestry, physical disability, mental disability, medical condition, genetic information, marital status, sex, gender, gender identity, gender expression, age (over 40), sexual orientation, military and veteran status, or any other basis protected by applicable federal, state or local law.  This policy applies to all phases of the employment relationship, including recruitment, testing, selection, hiring, upgrading, promotion, demotion, transfer, layoff, termination, rates of pay, benefits and training.  This policy also applies to protect all job applicants and employees in the workplace, whether full-time, part-time, temporary, exempt or non-exempt, as well as any person who serves in an unpaid internship or any other limited-duration program to provide unpaid work experience.
Terms and Conditions of Use:
Please read the following before proceeding, as it explains certain restrictions imposed by law on the distribution of this information and the countries in which Causeway Funds plc is authorised for sale.
Causeway Funds plc (the "Fund") is authorised by the Central Bank of Ireland as an Undertaking for Collective Investment in Transferable Securities pursuant to the European Communities (Undertaking for Collective Investment in Transferable Securities) Regulations 2011 (S.I. 352 of 2011) of Ireland, as amended.
The Fund and its sub-funds are only authorised in certain jurisdictions.
This website is not aimed at any US person (as defined by Regulations S of the US Securities Act of 1933) and is not for distribution and does not constitute an offer to or solicitation to buy any securities in the United States. Purchase orders from US investors or other ineligible investors will not be accepted. This site is not intended for US persons. If you are trying to find information about the Causeway Funds registered for sale in the United States, please go to our Funds page . Restrictions may also apply to residents of other countries.
Subscriptions will only be received and shares issued on the basis of the current prospectus for the Fund and relevant supplement for a sub-fund. It is your responsibility to use such prospectus and supplement, and by making an application you will be deemed to represent that you have read such prospectus and supplement and agree to be bound by its contents. Copies of the prospectus, supplements and, when available, other reports can be obtained from this website. The Fund prices contained in this website are indicative only and should not be relied upon for dealing. No warranty or representation is made with respect to the information contained in this website, including, without limitation, that the information is accurate, complete or timely. None of the information, whether in part or full, should be copied, reproduced or redistributed in any form. Past performance is not indicative of future results.
The information on this website is for informational purposes only and does not constitute an offer to sell or a solicitation of an offer to buy any security that may be referenced on or through this website. Unless otherwise specified, it is not intended to be directed to any person(s) in particular. Information from this website must not be used in any jurisdiction where prohibited by law and must not be used in a way that would be contrary to local law or legislation. You should not access this site or information on this site if you know that your access would contravene applicable local, national or international laws. No investment advice, tax advice, or legal advice is provided through this website, and you agree that this website will not be used by you for these purposes. No representation is given that shares, products, or services identified on, or accessible through, this website are suitable for any particular investor.
By clicking the box below, you confirm and represent that you are from an eligible jurisdiction to review material relating to the Fund, or that you are authorised to conduct investment business in the jurisdiction within which you are resident and, under the law of that jurisdiction, you are authorised to view material relating to collective investment schemes). It is critical that the information you provide is accurate and a failure to provide accurate information will be a material breach of these terms and conditions.
If you are a resident of any other country please view our strategies.